Food industry

Kill bacteria, viruses and moulds in seconds, without chemicals.
Removes bacteria, viruses and mould in seconds, without chemicals.
Food companies are subject to numerous standards and regulations in order to guarantee safe products to consumers. SterilUV is a real solution to guarantee this food safety by disinfecting and sterilising all your food and equipment… Machines, bins, conveyor belts, packaging, etc.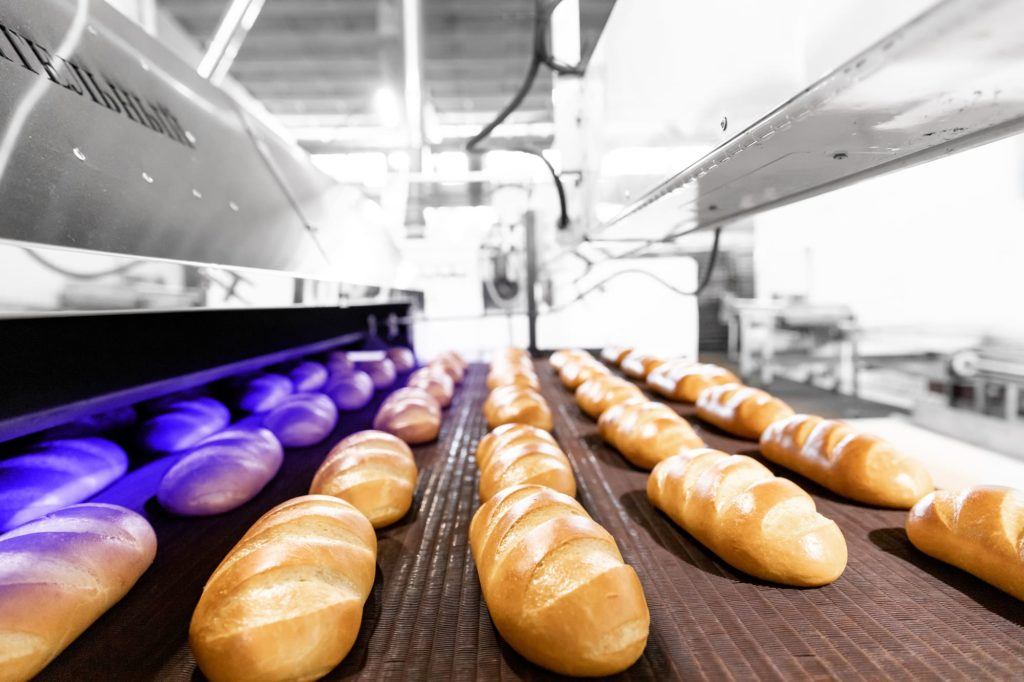 A tailor-made solution, adapted to your field problems
From experience, we know that each production line in the food industry is different and has its own particularities. That's why SterilUV solutions are tailor-made for your business and your sterilisation needs. The integration of a UV LED disinfection solution allows your company to gain in productivity and to guarantee a healthy environment for your food products.
Whatever the type of your installation, our design office designs and manufactures the sterilisation solution best suited to your production line. Our technicians carry out a pathogen study and define the UV dose required to sterilise your products according to the speed of your existing conveyors.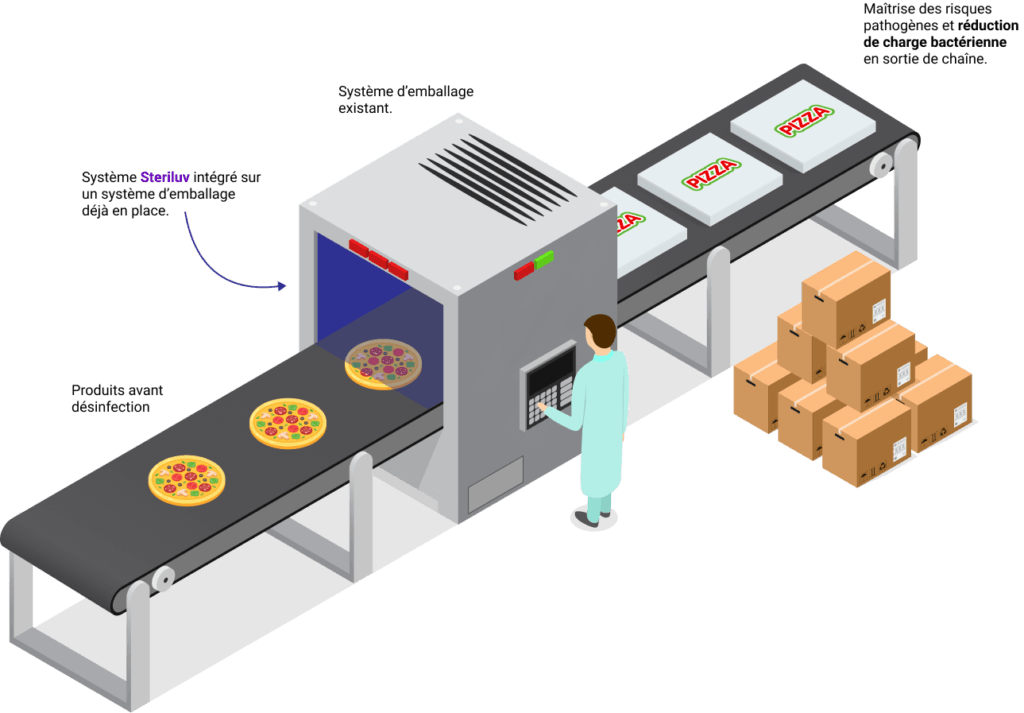 Do you have a project?
Our design office can answer your questions: contact us for more information.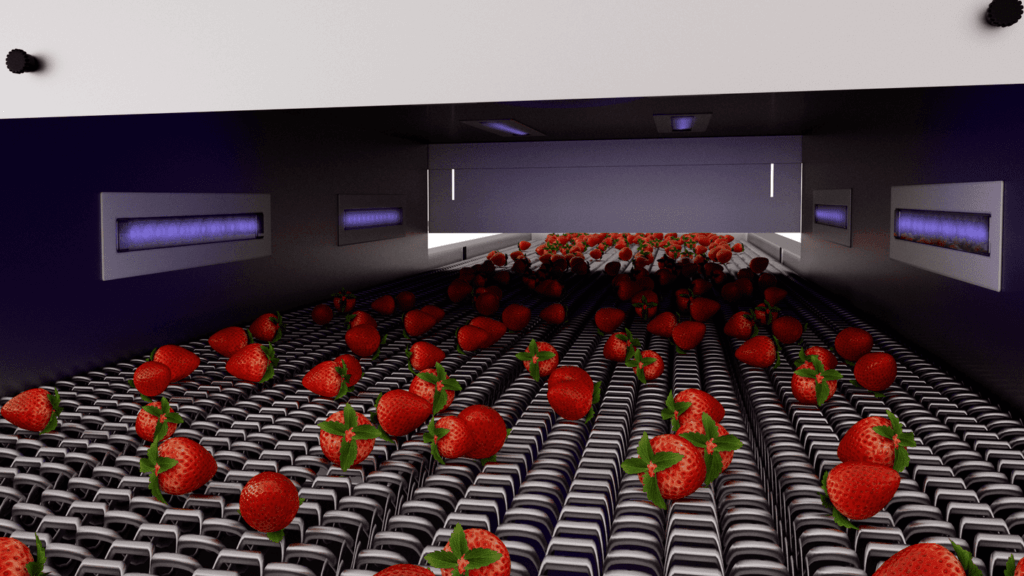 Examples of applications
Disinfection of food surfaces
Disinfection of packaging materials
Disinfection of air and surfaces in unoccupied rooms and areas
Disinfection of conveyors and return conveyors on the production line
Disinfection of packaging (boxes, films, sheets, cartons, etc.)
Disinfection of food products (meat, fruit and vegetables, bakery, etc.)
Disinfection of finished products, ready to leave production
Food safety
Working with meat carries the inherent risk of microbial contamination. This is particularly the case with large surfaces, as micro-organisms have ideal conditions for growth.
Even with strict compliance with legal regulations, the spread of micro-organisms cannot be completely excluded. Risks such as microbiological pollution of the air, or contamination of surfaces or conveyor belts are always present.
This results in poor product quality, short shelf life and significant financial losses for the company.
The objective of Steriluv is to ensure the destruction of bacteria and viruses present throughout the production chain (Staphylococcus aureus, Staphylococcus epidermis, Escherichia coli , Salmonella , Listeria , Saccharomyces cerevisiae , Sars-cov2).
Steriluv UV-C LED disinfection equipment has been tested and certified by a bacteriology laboratory and certified in virology by the CNRS.
Limits the risk of airborne contamination.
Avoids spraying of chemicals
Destroys all pathogenic micro-organisms.