Steriluv EVO

The modular disinfection solution: surface mounted, flush mounted and integrated
100% CUSTOMISABLE AND UPGRADEABLE
STERILUV EVO a scalable solution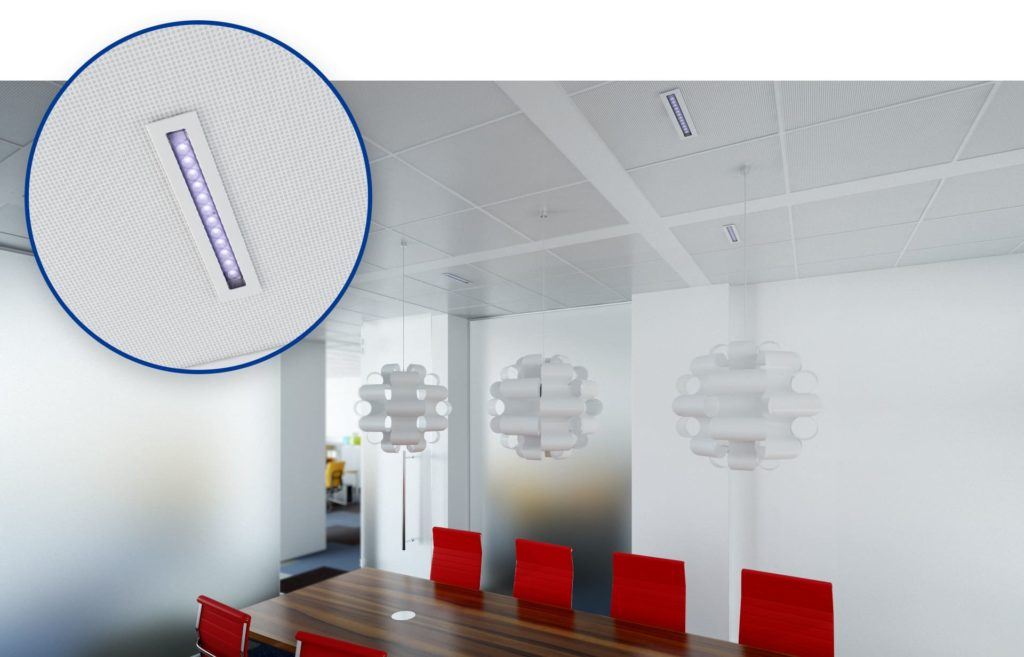 A safer and healthier working environment!
This module is designed for high quality disinfection, decontamination or sterilisation, obtained by a combination of optics and "LEDIL" lenses, allowing the customisation of your projects.
The combination of two lights is possible thanks to STERILUV EVO, two modes, two functions or only in mono operation for disinfection.
Examples of use of STERILUV EVO
It removes viruses, bacteria and fungi from all surfaces quickly and easily.
STERILUV EVO: The UVC module with flow-channelling optics.
It's the ideal solution for disinfecting surfaces and decontaminating the air:
Office space
Co-working rooms
Emergency vehicles, ambulance, police
Relaxation booths
Public transport: train, bus, tram
Hands-on
Waiting rooms