Steriluv Compact

The most effective UV LED surface disinfection system on the market
FRENCH INNOVATION
STERILUV COMPACT the portable solution for disinfecting surfaces.
A safer and healthier working environment!
Offices, vehicles, work tools… STERILUV COMPACT is the professional solution to eliminate bacteria and viruses in your working environment.
Light and easy to handle, the STERILUV COMPACT has shown its efficiency during tests carried out by the CNRS. The Sars-cov2 (or Covid19) was eliminated after 2 passes of 2 seconds.
Examples of use of STERILUV COMPACT
It removes viruses, bacteria and fungi from all surfaces quickly and easily.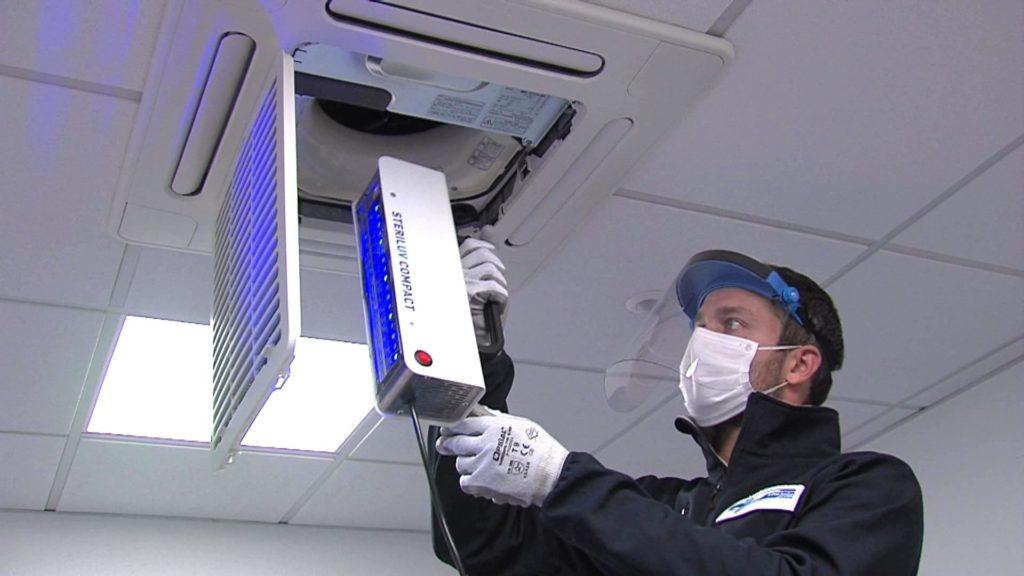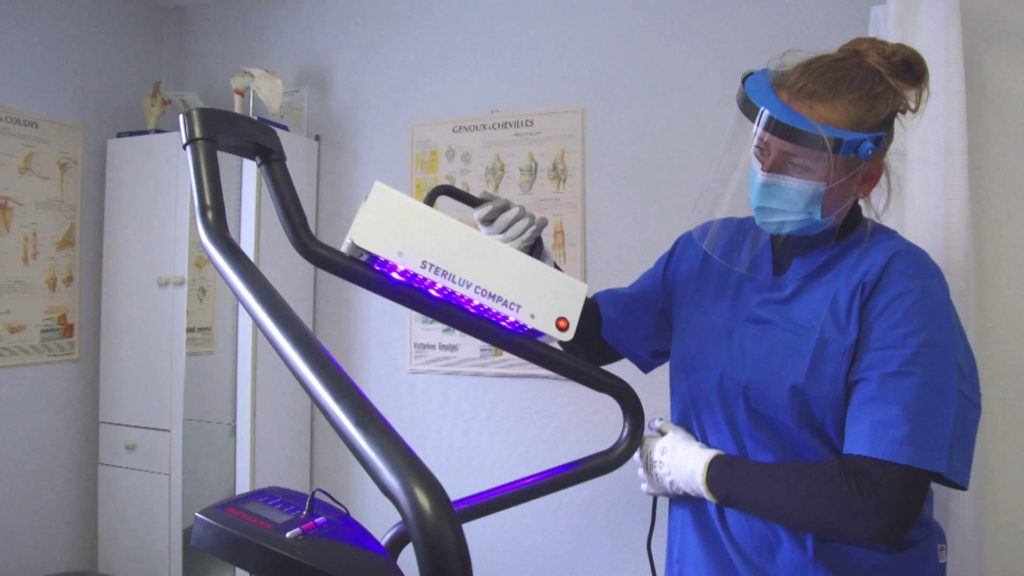 Also effective for disinfecting :
Reception desks, waiting rooms, entrance area and information desks
Printers, copiers, pens, keyboards, table tops, mobile phones and laptops
Handles, staircase handrails, door fronts and chair backs
Taps, sinks and toilet surfaces
Seats of any material in offices or public transport
Tools, machines and training equipment
Classroom surfaces, tables and whiteboards
Toys and playgrounds
Copiers, printers and scanners
Kitchen handles and coffee machines
Cash registers and payment terminals
Medical and dental equipment, stethoscopes and protective equipment